Back To Blog
There are various reasons why one wishes to pick a lock; there are good reasons and there are bad reasons; there are good ways to do it and there are bad ways to do it; there are legal ways to pick a lock and then again there are completely illegal and illegitimate ways to pick a lock. As you already know, you should never pick a lock that doesn't belong to you. Picking other peoples locks without their knowledge or approval is definitely of limits and not to mention illegal. There is not one good reason or one good excuse that would approve yours initiative of picking other people's locks without their consent.
Lock picking as a trade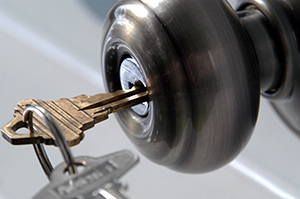 Having made this point very clear let's get back to the lock picking matter. Lock picking is definitely very fascinating art that has been intriguing people of various profiles for centuries. Quite often, quite understandable people tend to associate lock picking with illegal and criminal activities. And even though they do have a pretty good point it is important to remember how lock picking and opening of extremely difficult locks is also the trade of great illusionists and magicians.
Legitimate pick locking
Today locks are open with lot of less magic and lot less tricks. The smartest and the most effective way to pick lock today is with the help of professional locksmith company and service providers. In fact today this is the only legitimate way to pick a lock. If you need certain lock opened but you have misplaced the key or the same has broken you can always seek help from professional locksmith contractors. All it take for them to pick you lock is the proof that they are actually picking a lock belonging to you and that's it.